For Sale in Downtown Jeffersonville

New Albany Secures $2M Grant for Recreation Trail
The City of New Albany's South Monon Freedom Trail just received a $2 million grant from the State of Indiana through their Next Level Trails program!
"I want to thank the Governor of Indiana for recognizing New Albany's commitment to trails and recreation," stated Mayor Jeff Gahan. "We have been establishing the South Monon Freedom Trail for years, and this grant money will help jumpstart this exciting recreation project for Southern Indiana."
A $150 million grant program, Next Level Trails is the largest infusion of trails funding in state history. In rounds one and two, a total of $55 million was awarded to 35 communities. To date, $120 million has been awarded to build 190 miles of trails throughout Indiana. Ninety-four percent of Hoosiers live within five miles of a trail.
In 2017, CSX abandoned its rail line from the northern edge of New Albany to the East Fork of the White River, south of Bedford. This created a once-in-a-lifetime opportunity to develop a new, 68-mile-long "South Monon Freedom Trail" stretching through 5 Indiana counties (Clark, Floyd, Lawrence, Orange, and Washington), and connecting nine Indiana towns and cities (Bedford, Mitchell, Saltillo, Campbellsburg, Salem, New Pekin, Borden, Orleans, and New Albany). If completed, this would be the longest, continuous recreation trail in Indiana, creating immense recreation and economic opportunities for the region.
The $2 million in grant money from the State of Indiana will help kick off the project, and begin with a connection from the existing Ohio River Greenway, extending north through downtown. The new trail will begin along 6th street near Fairview Cemetery, where it travels south to Culbertson Avenue and Bank Street. At Bank Street, the trail travels south through downtown New Albany until it reaches a rail corridor parallel to the Ohio River. This project connects users to New Albany's historic downtown, the Riverfront Amphitheater, and miles of existing trail along the New Albany Shoreline.
Click here for more information on this Grant from the City of New Albany


Business Growth in Sellersburg

New Business Coming Soon to Jefferson Center Way

Swanky Franks Coming Soon to Highlander Point

Historic Gymnasium in Seymour Indiana








Sold at I-65 and Eastern Blvd
Former hotel, gas station and abandon houses. Though it took me awhile to assemble this acquisition, the sites future is going to be a big hit.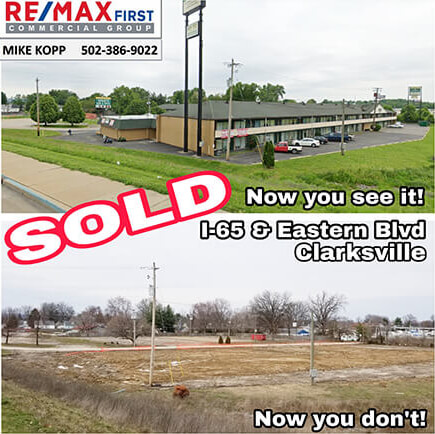 Leased at Hunters Station Sellersburg is
Wuhah Premier Fishing Gear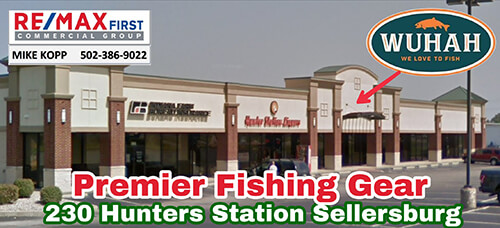 Historic Flywheel Coming to Crossroads Community Park in Seymour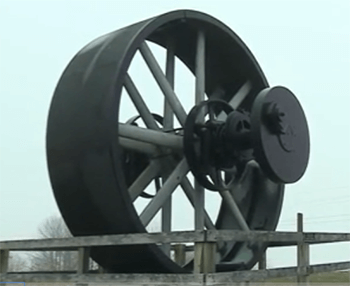 The flywheel, which stands 12 feet tall, used to power the steam engine at the Blish Mill. For years, the mill was the center of commerce in Seymour. The Blish mill was built in the 1850s and continued operations until the 1970s near what is now Crossroads Community Park.
Click here for more information

City of Seymour honors John Mellencamp with larger than life tribute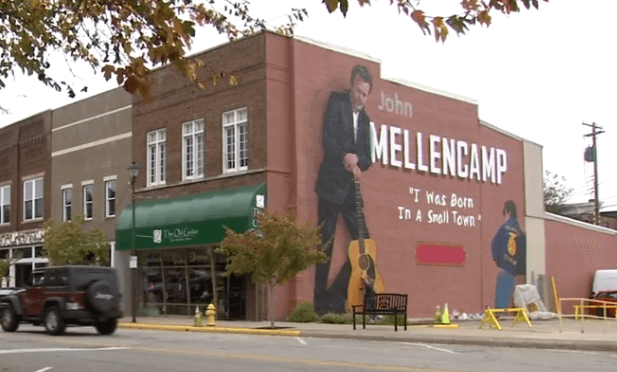 The City of Seymour is honoring John Mellencamp, the hometown boy who made it to the big time, with a bigger than life tribute. A large mural has been painted on the side of the This Old Guitar Music Store at the corner of 2nd Street and Indianapolis Avenue in their Downtown.
Click here for more information on the Mural